About Visit Waiheke
Visit Waiheke was established in 2003, and the current owner, Richard Potter, bought the business in 2008.
Having travelled to over 52 countries himself, Richard's aware that every holidaymaker's dream is the 'home from home – but better' experience.
All our Waiheke rentals have a special 'wow' factor that'll live on in your memories. That special something may be a breath taking view that you enjoy with your loved ones… or hearing the sound of the waves crashing on the beach as you drift off to sleep… or creating special family memories accompanied by good food and good wine…
… You won't want to leave!
Why choose Visit Waiheke?
The best accommodation Waiheke has to offer: Looking for somewhere pet friendly? Check. Searching for the perfect beach house for a traditional family holiday? Check. Wondering which places are cosy in winter? Check. Looking for the perfect wedding venue? Check. Want to treat a loved one to a romantic getaway? Check. Got a large group you need to accommodate? Check. Whatever type of accommodation you're looking for on Waiheke, we can help you.
Personal, friendly help is there when you need it: Even the finest holiday rentals have the occasional hiccup: maybe you lock yourself out of the property, or you can't get the Wi-Fi working. Our job is to be here when you need us, so if you have any problems, just contact us. (You won't receive this same standard of care if you're booking through a large generic letting agent; we're different because we're local and here to help you.)
Highest quality fittings and appliances: It's the little touches that make a difference to your holiday: crisp premium linen on your bed; modern stylish wine glasses and crockery; sharp knives in the kitchen; an iPod dock; a dishwasher or dish drawers. We've thought about the little things, so you can put your feet up and enjoy the comfort and luxury.
Local knowledge and recommendations: Having a folder with local brochures and takeaway menus is all well and good, but in addition to that, if you need help choosing the perfect restaurant or activity from experience, just contact us. We're here to help you make the most out of your time on Waiheke Island. We've lived on the island for more than 10 years so we know all the best places for you to check out.
Book with confidence: your money-back Guarantee: If a property you've booked becomes unavailable for any reason, we'll find you satisfactory alternative accommodation – or you can choose to have your money refunded.
Details of your money-back Guarantee: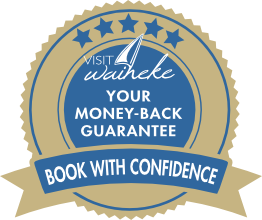 Should a property become unavailable, be sold, double booked, or unliveable for any reason (the reason to be verified by Visit Waiheke as being justified), then Visit Waiheke will use their best endeavours to find you satisfactory alternative accommodation. It is at the sole discretion of the guest to accept or reject the alternative accommodation. Should a replacement property not be available, or the guest is not satisfied with the alternative suggested, all monies paid by the guest to Visit Waiheke will be refunded in full. Visit Waiheke's liability is limited to the refunding of such monies and no more.
Memberships and associations
Visit Waiheke is a Gold member of the New Zealand Tourism Guide.

Variety, The Children's Charity, is Visit Waiheke's official charity, as we make annual donations.
About Visit Waiheke's Owner and Manager, Richard Potter
Richard Potter at Visit Waiheke is

here to help you make the most of

your break on Waiheke Island.

Richard Potter lives in Sandy Bay on Waiheke Island. Richard has been a residential property investor for over 20 years and bought his first home on Waiheke in 2000. Richard has lived there since 2004, and thrives on Waiheke's island lifestyle. He's a keen yachtie, who races his sailboat 'Beep Beep' around the Hauraki Gulf (and beyond), and coaches Waiheke Island Rugby Club's junior teams. Both of Richard's two boys were born on Waiheke Island.

Visit Waiheke's guests can make full use of Richard's local knowledge. Whether you're looking for the best place to eat lunch or dinner, would like some tips on locally produced wine, or you'd like tips on fishing, tours or other activities; or you need help with organising suppliers for your wedding venue, Richard can help you.

Looking forward to meeting you,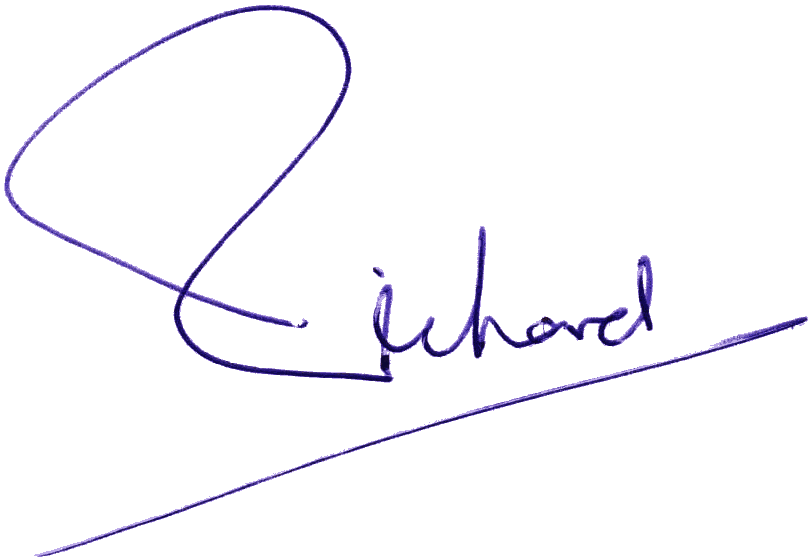 Richard Potter
Owner and Manager of Visit Waiheke (Waiheke Island Accommodation Limited)