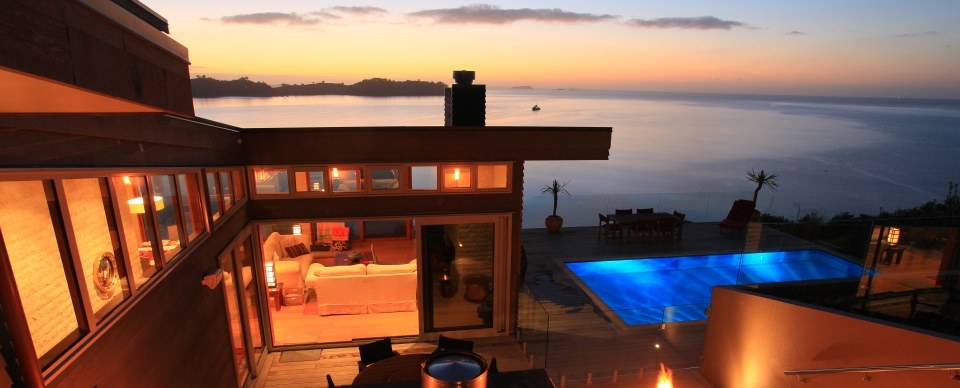 Waiheke Accommodation
Enjoy Waiheke accommodation that'll help you create special memories…

All the Visit Waiheke accommodation has a special 'wow' factor that'll live on in your memories. That special something may be a stunning view you enjoy with your loved ones… or hearing the sound of waves crashing on the beach as you drift off to sleep… or creating special family memories accompanied by good food and good wine… bliss!

Why choose Visit Waiheke's
holiday homes?

Great choice: You can choose Waiheke accommodation for beach properties, cosy winter breaks, pet friendly accommodation, wedding venues, group accommodation, and more.
Personal, friendly help when you need it: We're on hand to help you if you need us when you stay at Visit Waiheke's holiday houses.
Relax when you come to your Waiheke holiday house, as all the beds have been made up with premium linen – you'll appreciate all the little touches at your Waiheke accommodation to make your holiday even more relaxing.
Online booking: You can check the availability of all our Waiheke accommodation instantly, and book and pay online. Book today – and start relaxing tomorrow!

Waiheke Accommodation Deals
Details and booking




Featured property
This new listing in Oneroa
is proving to be a popular property

Read More

Search for Waiheke accommodation by area:

Click the interactive map to find Waiheke
accommodation by area:

Book with confidence – your money-back Guarantee

If a property you've booked becomes unavailable for any reason, we'll find you satisfactory alternative accommodation – or you can choose to have your money refunded.
Read about your guarantee here.