Experience Waiheke Island with our Onetangi Accommodation
Sunshine, white sand and aquamarine water – there isn't a better way to take a break from routine and forget your day-to-day troubles. At 1.8km long, Onetangi beach is the biggest on Waiheke Island – and there's plenty of room for everyone. With a variety of holiday homes to choose from, there's options to suit individuals, families, friends and couples. Stay in Kiwi bach-style accommodation, or opt for a luxury home for an emphasis on comfort. Almost all of our properties from Onetangi to Oneroa are just a short walk from the coast and offer impressive ocean views.
Waiheke Island's finest beach
Onetangi is all about the seaside! Whether you're into swimming, sunbathing or kayaking, this is a great spot for relaxing and unwinding. For the more adventurous, stand up paddleboards are available for hire during the summer months with great surf on offer during northerly or north-easterly winds.
For boaties, there's a ramp on the west end of the beach allowing great access to the water. This area is also popular for anchoring in a southwest breeze.
The preferred Onetangi accommodation
Enjoy staying in a comfortable, fully-furnished home equipped with all you need for a stress-free holiday. We have rental properties in a range of different sizes and styles to cater for anyone from individuals to large groups, and if you don't fancy cooking during your stay, there's a café and bar right on the beach and other dining options are just a quick car journey away.


Browse our Waiheke Island accommodation in Onetangi below for more information and to make a booking: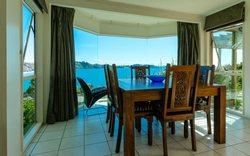 Belle View
Onetangi
NZ$495 - NZ$795 per night
Guests: 3 - 6
Bathrooms: 2
Bedrooms: 3
Sea Views in your face !!...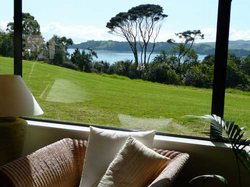 Island Dream
Onetangi
NZ$195 - NZ$295 per night
Guests: 1 - 2
Bathrooms: 1
Bedrooms: 1
Romantic hideaway holiday apartment with spa bath...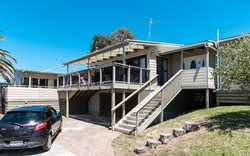 Island Panorama
Onetangi, Waiheke Island
NZ$395 - NZ$595 per night
Guests: 4 - 9
Bathrooms: 1
Bedrooms: 4
...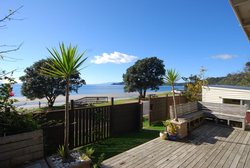 Onetangi on the Beach
Onetangi, Waiheke island
NZ$280 - NZ$420 per night
Guests: 1 - 6
Bathrooms: 1
Bedrooms: 2
Location, location, location - right on the beach...
View our testimonials page to see property reviews from our guests, and please contact us if you need any help in selecting the perfect Onetangi Waiheke accommodation for your needs.